at this height, but not yet in its fullness (STUK)
Myrthe van der Mark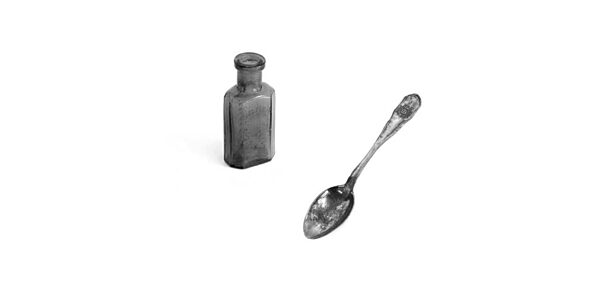 The training of the body as an instrument of the mind is of the greatest importance for creative man. –– Johannes Itten
at this height, but not yet in its fullness (STUK) is an installation and performance by Myrthe van der Mark in which she explores rituals and life cycles. The work, for which the title is derived from Aldous Huxley's The Doors of Perception, is part of a growing body of work developed around ideas of metamorphosis and form-changing. Van der Mark links the theme of transformation to the notion of ecstasy. She zooms in on the frequencies at which elements vibrate and the energy that is absorbed, transmitted or transformed. The performance in collaboration with Joachim Badenhorst is derived from the Mazdaznan breathing exercises. The focus lies on body-related rituals, singing with rhythmic movements and various bodily cleansing procedures.
Performance Myrthe van der Mark & Joachim Badenhorst

8 June, 19:00 - 22:00
2023 - room-sized installation with a.o. orange shelter rescue camping tent, memory foam, daylight therapy, Belladonna drops.

Courtesy of the artist

Commissioned by STUK, House for Dance, Image & Sound in the context of Between knowing and understanding. The ecstatic being (2023).
Myrthe van der Mark
°1989, Zeist, Netherlands

Myrthe van der Mark went to The Institute of Performative Arts - Toneelacademie Maastricht (NL), where she became a Master of Arts in 2021. She studied 1 year of Drama - Directing at the RITCS in Brussels (BE) in 2015. In 2012 she obtained her Bachelor degree of Fine Arts at ArtEZ, University of the Arts in Arnhem (NL). With her performance 'L'Air' she became first laureate of Art Contest 2020. In '20/'21 she was a resident at Zuidpool, Frans Masereel Centrum, Kunstencentrum BUDA, Het Bos, C-Takt, Vonk Studio's, School van Gaasbeek, and receives support from The Flemish Government, Stichting Niemeijer Fonds, Platform 0090 and Otty Park. In '22 she received a development grant for two years by The Flemish Government. Van der Mark showed her work at Extra City, 10N Brussels, Avee Gallery, Platvvorm, Z33, Ulterieur, Cc Binder, Kransen, Art Brussels, Universal Exports, Museum D'Hondt-Dhaenens, M HKA and Red Herring Salon. She is supported by Rossinant, and lives and works in Ostend.
Portrait © Koen Broos